A Yacht Like Yours Deserves A Tender Like Ours
Egret's flats boats are considered by many yacht captains to be the premier tender. A yacht tender from Egret is the ultimate boating experience for your passengers, whether you're off on a fishing expedition or headed on a journey to a secluded beach. Offering the same fit and finish as your yacht, as well as a large passenger capacity, Egret yacht tenders provide the smoothest and safest possible ride for your friends, family, and colleagues and plenty of storage. Most importantly, the unibody construction of every Egret 167, 189 and 2011 is engineered to be towed and lifted.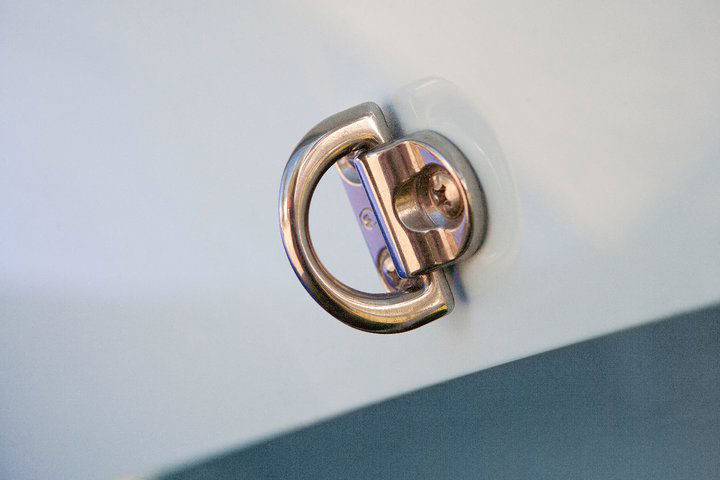 Every single Egret is built made-to-order to your exacting specifications. What are luxurious options on other tenders are standard features for Egrets. And to truly make it yours, everything on the boat can be customized to coordinate with your yacht, from the color of the hull to the on-board amenities.
But it's about more than just aesthetics, of course. The design, materials, and construction of Egrets make them superior tenders. Egret's unique carbon/kevlar laminate leads to unprecedented weight savings, meaning not only are Egrets the best ride on the water, but they're also easier to tow and lift. These aren't the retrofitted tenders that other manufacturers offer, with lifting and towing eyes installed long after production…Egrets have towing and lifting eye capabilities built solidly into the boat's unibody construction. Your Egret tender has been built from the very beginning to best suits your needs.