Testimonials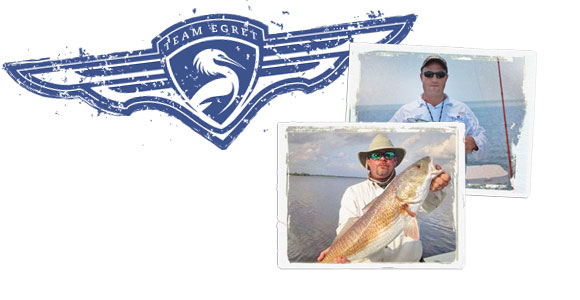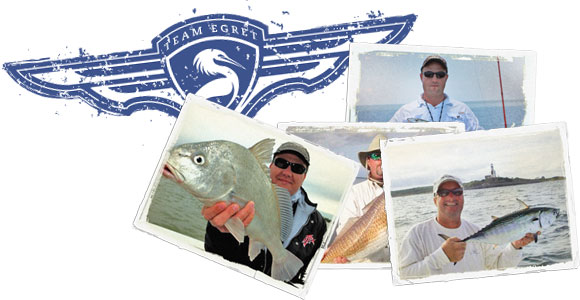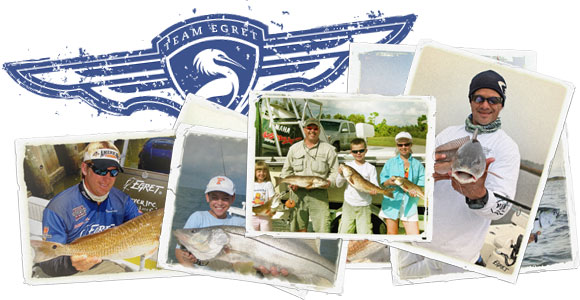 Chris Cenci:
I love my Egret, it gets me in the skinniest creeks here in north Florida. What boat can get you in the skinny and then able to pole or troll to redfish, snuke, bonefish, permit, tarpon? And can then run offshore and catch pelagics like wahoo, cobia, dorado, sailfish, kingfish, and bottom dwellers like snappers and groupers? And can do it all while keepin' you dry and safe? Da Egret can!!!!
---
Dan Maddock:
When I set out to purchase a boat for inshore and near shore fly fishing, one name kept coming up as a boat that could address all of my needs, "Egret". Since taking ownership of my Egret, I've become a believer. This boat is so finely crafted and well thought out, that it should be the "touchstone", for all other builders to aspire to.
In terms of ride, it is head and shoulders above any other boat I've run of it's size. My family and I can bring everything we need for a variety of activities, all stowed and dry until we need them. And after we return, clean up is done in short order, and all of our fishing equipment is safely stored onboard, ready at a moment's notice for our next adventure.

---
Robert Miller:
I have had a carbon/kevlar for many years and caught fish all over Florida. It is the perfect boat for fishing in Tampa Bay, which can get pretty snotty at times. It's an awesome Boat.

---
Phil Plaskon:
I took my first ride on an Egret in 2008 in Islandmorada on New Year's Day. It was a real snotty day and perfect for testing the boats abilities. I knew it was the boat for me after that ride. From poling the flats to running the inlets, rivers and open water, there is no other boat in its class that can compete on the superior ride, fishability, construction, and attention to detail. It took three years for me to become an owner and now I'm part of the family and own a boat that I will have for the rest of my life.

---
Michael Silcox:
I first heard of Egret flats boats in 1998, and ever since I dreamed of owning one. I had the pleasure of fishing off a '98 carbon/kevlar Egret for a few years and every time I rode on that boat I wanted one even more. The ride was better than the 22 foot bayboat I owned, the storage was incredible, and it handled like a dream. In addition, the boat is laid out with a fisherman in mind, everything is easy to get to, making it easy to work on. Finally, this past year, I was able to get my first Egret and I continue to be impressed. To me, it is the perfect inshore / backcountry boat. Like Phil, I know this will be the last boat I own.

---
Frank Russo:
I was able to sell my first Egret boat for more than I paid for it because of the high build quality and personal attention that was put into it. I bought my second Egret for the same reasons. I have been boating in Florida waters for 26 years and I have yet to find a boat in the same size range that can outperform this boat . The fit and finish of the Egret can not be matched, and the customer service is even better. Thanks, Egret, for making my boating experience be all it could be.

---
John Harris:
Not sure which I love more: my Egret 189 or the way the company is run. Dedicated to quality and ever interested in improvement, Egret makes the best performing flats hull on the water. There is a reason why you will rarely see a used Egret for sale, despite there being thousands of owners.
Sure they are built like Sofia Vergara and hold there value like gold…but it's the smiles man, the smiles.

---
Ken Smith:
My wife wouldn't go much on our last boat. The Egret's dryness and quality ride has made this a family affair. Sometimes wakeboarding, usually fishing, the Egret has changed from a solo trip to a family weekend! Thanks Egret! Thanks Frank!

---
Tommy Derringer:
I've owned quite a few "top of the line" flats boats in the past and my Egret outperforms them all…from superior build quality to the ultra smooth ride and overall fishability, it's by far the best in its class. I'm on the water just about everyday and I still get excited every time I get to take the Egret out… I wouldn't own anything else.